Thursday, November 13th, 2014
The namesake of our area, the Grand River, has been getting a lot of attention lately. Many groups and coalitions are in the midst of a planning process to restore the river to its original habitat and to rejuvenate the public areas surrounding it. This is an effort that affects more than just downtown GR, as these are spaces visited by people from the whole county and beyond. KDL residents interested in the Grand River might find the following books valuable:
Our Grand Journey
by Jeff Alexander and Howard Meyerson
A contemporary paddle excursion along the whole length of the Grand River exploring its nature, people and communities.
The Grand (Rivers of Michigan Series)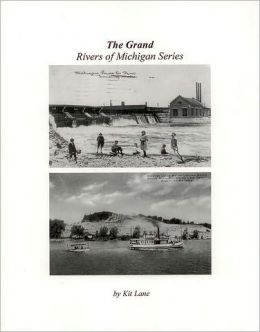 by Kit Lane
A look at the Grand River and how it's been used throughout history, from Native Americans to modern kayakers.
The Story of Grand River by C. Donald Chrysler
A brief history of Michigan's longest river published in celebration of the nation's bicentennial.
And for those who simply love river stories of any kind, there are a number of classic great reads which feature a river as their focal point, so find a comfy seat and enjoy the cruise!
The Adventures of Huckleberry Finn
by Mark Twain.
Classic Twain… join Huck and Jim as they escape down the Mississippi River.
The African Queen
by C.S. Forester
C.S. Forester's tale of adventure up the Ulanga River, made more famous by Bogart and Hepburn.
Death on the Nile
by Agatha Christie
Hercule Poirot, Agatha Christie's classic detective, investigates not one, but two murders while sailing down the Nile.
Undaunted Courage
by Stephen Ambrose.
Award winning historian Stephen Ambrose relays the story of the Lewis and Clark expedition, a non-fiction account that reads like fiction.
Posted by: Pete
---