Friday, March 20th, 2015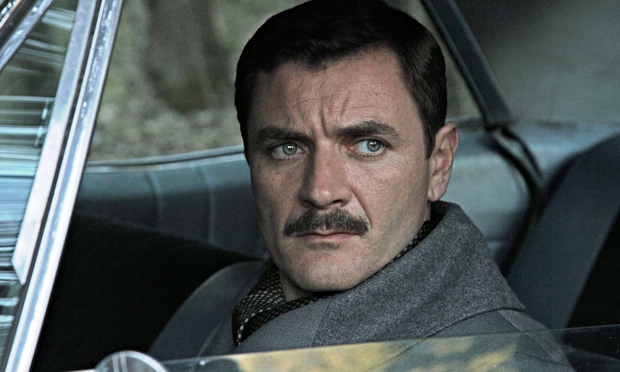 The after-effects of a war can be as powerful and decisive as a war itself—it may be won, but the battle for other things, such as the ideas that spawned it in the first place, may continue to live on and manifest themselves in ways subtle or not so subtle.
Such is the case with two new DVD releases of foreign films, both based on true stories, one from the Czech Republic, the other from Argentina. "Burning Bush" shows how ordinary Czechoslovakians reacted to the trauma of Soviet and Warsaw Pact troops invading their country in August 1968, thus ending the period of greater freedom known as the Prague Spring. The decision of a young man, a college student, to douse himself in gas and set himself on fire—an event apparently meant to mirror the end of political freedom brought about by the Soviet Union—is the opening scene for this long, but nevertheless riveting drama that was originally shown on Czech television. The self-immolation, which takes place in a public square in Prague, naturally sends officials into a panic, knowing as they do that this suicide, like the one done by a Buddhist monk in Vietnam several years earlier, is meant to show the grief of many over having their country invaded. Enter Dagmar, a lawyer, who is asked by the mother of the young man to make sure her son's name is not dishonored by the lies she knows the government is using against his memory. Dagmar does her best, but her work is also being actively opposed and monitored by a government that can no longer tolerate the freedoms it once allowed. Highly recommended.
"The German Doctor" is about Joseph Mengele, that most infamous of Nazi doctors, who escaped along with a number of his compatriots to South America in the immediate aftermath of World War II. The state of Israel is hunting for these men, and Mengele is hiding out in rural Argentina under another name, but he soon ends up in a German school far from the city that is clearly an enclave of Nazi sympathizers. He has also befriended a family, and one of the children, a daughter named Lilith, catches his eye as a potential patient. Lilith is somewhat small for her age (she is 12), and the doctor has a potential solution, a growth hormone he's been working on. Lilith's mother is also pregnant, with twins. (Those who know anything about Mengele will find that frightening in itself.) Set in 1960, in a world unto itself (both culturally and geographically), the film has a slow, ominous build-up to a scarily atmospheric ending. Though occasionally lacking in its use of suspense, the film nevertheless delivers a potent dramatization of how long justice can be delayed, and evil lingers on long after it has supposedly been defeated.
Posted by: David
---