Thursday, March 13th, 2014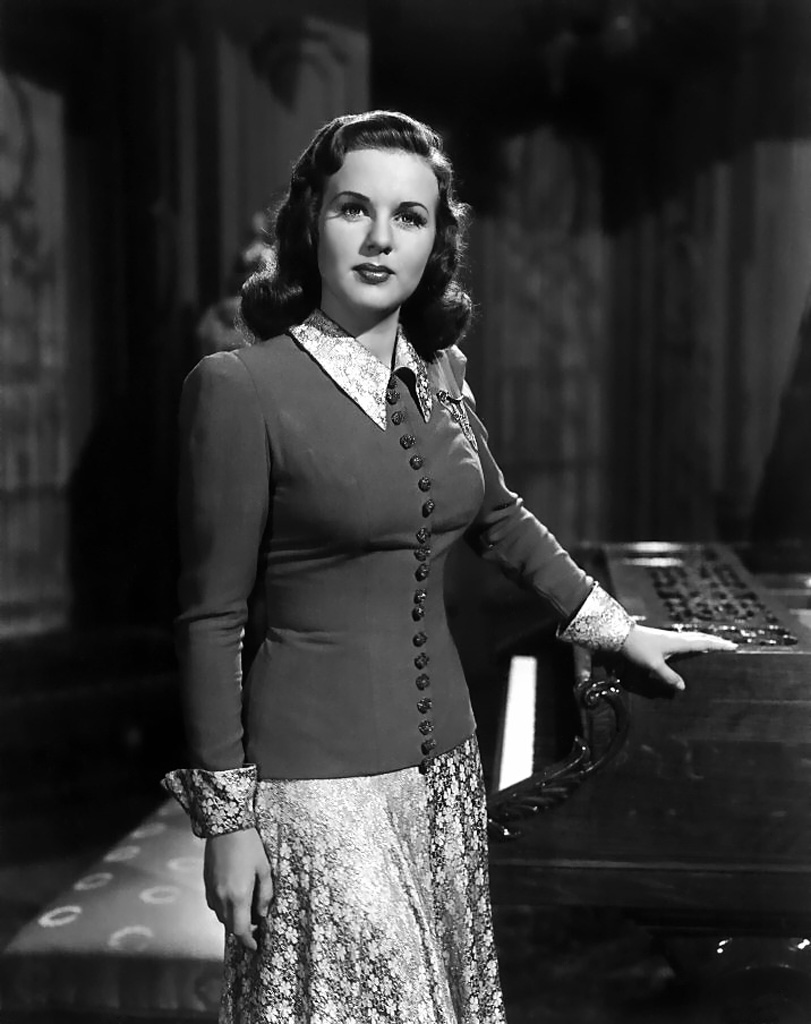 Who was Deanna Durbin? Chances are her name is not as familiar to you as, say, Judy Garland. Though Deanna and Judy started their careers in film at the same time, Deanna, after about 10 years as a major singing and acting star, suddenly called it quits in 1948 and went to France, where she married her third husband. But she left behind a number of light comedies and musicals featuring her classically-trained voice and spunky acting style. The Deanna Durbin Sweetheart Collection puts together a sampling of her work, with six titles released between 1936 and 1947. I didn't view all the films here, but based on the three I did watch, I can heartily recommend the set.
A great place to start is Three Smart Girls, which was nominated for three Oscars in 1936. Durbin plays one of the "smart girls" of the title, who, along with her two sisters, have to rush from their Swiss chalet to New York in order to prevent their divorced, wealthy father from remarrying. As with numerous other '30s comedies, the action is swift and the comedy sharp, and never is a bread line seen.
First Love, a retelling of the Cinderella story in a modern setting, has Durbin playing the poor girl against snobby rich relatives who only want her to stay in her room. Keeping its (not quite glass) slipper as part of the story, the movie is great fun, even if we do know how it's going to end.  None other than the writer Graham Greene said it was "admirably directed, amusingly written, and acted with immense virtuosity…"
It Started with Eve hinges on the comedy of misunderstanding and deception: Robert Cummings, playing a dying tycoon's son, can't find his fiancée in the hotel where she's staying with her mother and, in a panic because his father wants to meet her (and thinking that dad will be dead before morning) he plucks Durbin, the coat check girl, from the hotel and brings her instead. Of course dad likes Deanna—she sings great and is wonderfully down-to-earth—but Cummings isn't so sure, and has to stay one step ahead of the deception in order to keep his fiancée in the dark and his father happy. As with the other two movies seen here, the world shown is one of penthouses and gilded mansions, butlers and soaring songs—all the things that continued to comfort a nation beaten down by a depression and getting ready for a world war.
Posted by: David
---